History
Warwick Law Society holds the reputation for being one of the most prestigious and successful societies on campus. Since its inception in 1968, Warwick Law Society has constantly developed and we are extremely proud of its achievements. Last year, Warwick
LawSoc won 2 student
law society
awards (Best Mooting activities & Best Law Society President) and was nominated for 2 others (Best
Pro Bono
activities & Best
Law
Society)!
This
year, your
Executive Committee
has planned events
that will develop existing areas of expertise and will expand into
newer ones.
With an increasingly competitive graduate job market, we
keep employability at
the heart of LawSoc. Our careers events will provide you with an insight into all areas of the legal profession to enable you to make an informed decision about your future career path. Additionally, our
skills
sessions will provide you with various opportunities to develop skills essential to becoming a successful lawyer, along with the ability to successfully demonstrate these skills to recruiters.
We aim to add to our members' experiences of Warwick, by providing them with a range of activities to get involved in and events to attend. Our exec are responsible for managing all the different areas of our society including careers, mooting, negotiation, the Obiter Dicta magazine, pro bono, charities and welfare, socials, Law Ball, Law Tour and sports. This means there really is something for everyone! Furthermore, Warwick Bar Society and Law Beyond Borders are sub-societies providing information on careers at the Bar and overseas legal careers respectively.
With an increasingly competitive graduate job market, we strongly believe that as a society we need to keep up to date on what employers are looking for and give our members the opportunities to demonstrate these skills. We therefore strive to ensure that employability is kept at the heart of all our initiatives. This focus is strongly supported by our partnerships with sponsors and alumni who help us maintain an ethos that permeates throughout the whole society.
Our members are encouraged to network extensively, with each other, alumni and employers. Our events and activities encourage the further development of relationships between students and our new Alumni Network provides opportunities to connect with alumni. Consequently, our members form bonds with other students and employers that will last well beyond university.
- Farhan Shahid, President 2015/2016
Powered by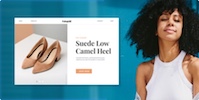 Create your own unique website with customizable templates.