Allen & Overy Mentoring Scheme
"
Allen &
Overy
are delighted to be sponsoring the WLS Mentoring Scheme. Starting university can be daunting and the mentoring scheme will prove invaluable to you; helping to give you some clarity in planning your approach to job hunting particularly."
– Rebecca Ward, Senior Graduate Recruitment
Manager

Sign-ups have now closed for the Allen & Overy Mentoring Scheme. You should hear about your mentor-mentee pairings very soon!
The
mentoring scheme gives first year students a mentor who can guide them through their first year at Warwick. Mentors will be happy to share their experiences and assist with academic, careers or social issues.
Our
mentoring meal in Term One
will give first year students the opportunity to meet
their mentors
and build connections between the year groups. Tickets will be available on the SU website.
Powered by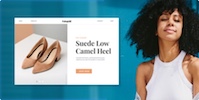 Create your own unique website with customizable templates.