Warwick Bar Society
Established in 2012 and a subsidiary of Warwick Law Society, Warwick Bar Society aims to disseminate knowledge about the Bar of England and Wales to aspiring barristers at the University of Warwick. The Society
seeks to
foster aspirations of both law and non-law students, by providing a medium with which they can engage to have guidance and information regarding the path to the Bar. This is done by giving students the opportunity to hear from barristers with various specialties in different areas of the law, visiting chambers across the country and attending many events held at the Inns of Court.
For the
2015/16
academic year Warwick Bar Society aims to
retain
the success of the previous year
and introduce a number of new innovative events. The Bar
Soc
calendar includes a
workshop to provide guidance on the stages of becoming a barrister, panel events giving the perspectives from both the independent Bar and the employed Bar, two 'Days in the City',
a witness examination competition,
and the annual formal networking dinner at the end of the academic year.
Our aim is to
engender a small but strong community by creating an enjoyable, interesting and vibrant collegiate atmosphere, much like the Inns
themselves!
---
Key contact
Powered by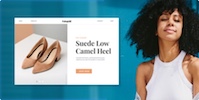 Create your own unique website with customizable templates.