Stand for more
What's in a name? A lot, when it's CMS. Firstly, we're the leading European group of law firms, with more offices in Europe than any of our direct competitors. Secondly, we take a genuine, client-focused approach that attracts some of the world's biggest organisations. Last but not least, we know how to take talented people much, much further – geographically, intellectually and professionally.
About us
We advise on a wide range of transactions and issues, and have the expertise to understand clients' needs and concerns, no matter what field they operate in. We don't coast by on our good name though. We're far more proactive than that. To ensure we continue to deliver an outstanding level of service, we've launched one of the legal sector's most comprehensive client feedback programmes – a move which has won us a number of prestigious awards.
We use this feedback to tailor our approach to helping clients. This has seen us adopt a sector approach that allows us to deliver industry-specific service and deep sector expertise. Working alongside our traditional practice group structure, industry focus groups enable us to build teams taking an industry, rather than a purely legal, perspective — something that we know our clients value highly. Our industry focus groups include energy & utilities, financial institutions, lifesciences, technology, media & telecoms (TMT) and many more. All of which means there's plenty for you to explore here at CMS.
You'll find a training contract with us offers a great range of responsibilities and a variety of interesting work across four different seats. You'll enjoy plenty of access to senior partners, as well as the support, and autonomy, you need to really grow and develop your talent and expertise.
Training Contracts
We offer two-year training contracts in London, Bristol, Edinburgh, Aberdeen and Glasgow. During this time you'll undertake four seats across our broad range of practice areas, such as energy, intellectual property, corporate or EU competition. Alongside this, you're guaranteed to spend a seat outside of your "home" office – an exciting prospect. You might be seconded to one of our top clients based in London or Europe, or spend time in one of our international offices including Rio de Janeiro, Edinburgh or Moscow.
You'll find that a training contract with us offers a great range of responsibility and interesting work. You'll enjoy plenty of access to senior partners, as well as the autonomy and support you need to really grow and develop your talent.
Salary and benefits
First year trainee salaries:
London - £38,000
Bristol - £32,000
Aberdeen and Edinburgh - Competitive
Deadlines
Training Contracts:
London and Bristol – applications close 31 July 2014
Aberdeen and Edinburgh – applications close 11 October 2014
Vacation Schemes
You can learn a lot about a law firm from brochures, websites and on-campus representatives. But nothing comes close to experiencing it first-hand. That's what our vacation schemes are for.
Our schemes give you the opportunity to spend two weeks with us, finding out more about our firm and what it's like to be a trainee. You'll work with supervisors on live matters across different practice areas, and participate in presentations, workshops and social events. There are lots of opportunities to get to know our trainees and other lawyers in the firm, so they can give you a realistic picture of life at CMS.
We run vacation schemes in our London offices during spring and summer and in our Bristol, Aberdeen, Edinburgh and Glasgow offices over summer.
We recommend that you apply as a second-year law student or final year non-law student, although we regularly have career changers and graduates on our schemes too. Be sure to apply early, as places go fast.
Locations London, Bristol, Aberdeen, Edinburgh and Glasgow
Closing date (vacation placements)
London, Bristol, Aberdeen, Edinburgh and Glasgow - applications close 31 January 2014
What we look for
We welcome both law and non-law students who have talent, energy, ambition and commitment — and who want to play a part in our continued success. You will have flair, creativity, the ability to make things happen and a real interest in business. The work we do is intellectually demanding and professionally stretching, and you'll find it an excellent grounding for your career in law.
If you want to stand for more too, find out how at www.cms-cmck.com/graduates.
Powered by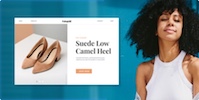 Create your own unique website with customizable templates.