About us
Dentons is a global law firm driven to provide a competitive edge in an increasingly complex and interconnected world. A top 20 firm on the Acritas 2014 Global Elite Brand Index, Dentons is committed to challenging the status quo in delivering consistent and uncompromising quality in new and inventive ways. Dentons' clients now benefit from 3,000 lawyers and professionals in more than 80 locations spanning 50-plus countries. With a legacy of legal experience that dates back to 1742 and builds on the strengths of our foundational firms—Salans, Fraser Milner Casgrain (FMC), SNR Denton and McKenna Long & Aldridge—the Firm serves the local, regional and global needs of private and public clients.
Training contracts
As part of Dentons, you'll be given all the responsibility you can handle. You'll learn on the job by running parts of real cases, meeting with real clients and taking your place in the fast-paced and increasingly global world of business. After all, it's this type of experience that makes great lawyers and prepares you for the daily pressures of your professional career. At Dentons you'll get it almost from day one.
If commercial law is your ambition, beginning your career with us will give you the fulfillment you're looking for. You'll be welcomed into a team internationally renowned for its expertise. We'll help you develop your skills and knowledge in an open and supportive environment.
Pro Bono and Social Activities
Success isn't just about personal gain. It also brings opportunities to help others in the community, adding a rewarding new dimension to your career.
So once your legal skills have developed, you can join our pro bono projects. These include the PopLaw Clinic, the Campaign for Female Education (Camfed), the Citizens Advice Bureau, the International HIV/ AIDS Alliance and UNICEF.
Join your non-legal colleagues and volunteer your time to valuable community projects, including Mosaic, City Gateway, the Inner City Reading Scheme and the Whitechapel Mission.
You can also get involved in our charity work through the Social Committee, the Dentons Charitable Trust and the Give As You Earn (GAYE) scheme.
And, when you're ready to relax, there are plenty of social activities to enjoy: our Social Committee organises everything from yoga to quiz nights, from sailing to hockey – because well-rounded people with passions outside of the office are the ones who our clients want to work with.
Work placements
We offer a one-week summer scheme in London for law students (July) and in Milton Keynes for both law and non-law students (July). In London we also offer open days for non-law students (December).
These placements consist of business games, department visits and social events, giving potential trainees an insight into commercial law and our way of life at Dentons.
To find out more, please visit
our website.
Powered by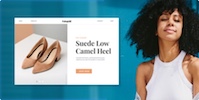 Create your own unique website with customizable templates.