Deals and mergers. Arbitration and advocacy. Litigation and disputes. We've got it all. And because we're one of the world's leading law firms, we also work with some of the biggest international organisations on some of their most ambitious projects.
We're truly global. We're market-leaders with 2,900 lawyers in 26 offices across Asia, Australia, Europe, the Middle East and the USA – making us the eighth biggest law firm in the world. Working across borders is a key part of our philosophy. And, thanks to the quality of our international network, we're able to offer our clients both domestic and cross-border services, meaning you'll get the opportunity to do truly global work.
Our work is incredibly varied. We provide top quality tailored legal advice to major corporations, governments and financial institutions as well as different types of commercial organisations. Our dispute resolution practice is number one in the UK and Asia and includes both our leading international arbitration practice and award-winning in-house advocacy unit – meaning we can offer a complete litigation service and realistic alternative to the bar. And that's not all. Our other practice areas include finance, competition, regulation and trade and real estate and employment, plus as specialist areas like intellectual property and tax. Plus we lead the market in corporate. Herbert Smith Freehills prides itself on being a world class law firm that brings together the best people to achieve the best results for clients.
Herbert Smith Freehills is a place where you don't have to choose between global exposure and supportive teams. Between technical excellence and a client led approach. Between pushing yourself and leading the way. So if you've got the drive to make the most of the opportunities on offer, plus the ambition to become a brilliant lawyer, don't compromise. Be a part of everything at Herbert Smith Freehills.
To learn more, please visit
www.herbertsmithfreehills.com
Powered by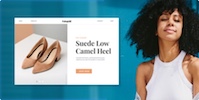 Create your own unique website with customizable templates.