Trainee Profile:

Shreya VaghadiaDegree:
History, University of Warwick
Year Joined:
March 2015
Current Seat:
General Banking
Office location:
London
Favourite book:
The Gift of Rain by Tan Twan Eng
Favourite holiday destination:
Hong Kong
Favourite movie:
American Beauty
My experience at Hogan Lovells so far has exceeded all my expectations. I have found that the firm encompasses the best of all worlds – high quality work for an impressive client base, and at the same time a progressive and welcoming working culture. As a trainee solicitor the work you will be involved in is fast-paced and challenging, however this will be supplemented by a strong support network from day one. I'm constantly learning, not only from the work I do within my current team, but from attending training courses, working with the firm's renowned pro-bono practice, joining societies and listening to talks given by some amazing speakers. There are countless opportunities to develop should you wish to take them.
I am currently in my first seat within the General Banking team. The department does specialist cross-border work in areas such as trade finance and hotel financing. When I was looking at places to apply, one of my main focuses was a firm with a strong international presence so I could be involved in cross-border work, and so far that's all I have done! Everyone is expected to put in the hours when the department is busy, but I've always been encouraged to leave on time during quieter periods.
I had a few years between graduating from University and starting my training contract. During this time I taught English in China for a year, completed the GDL, worked as a legal secretary, spent six months learning Mandarin in Beijing and (finally) did the LPC. I wanted to keep up my Mandarin whilst working so I have managed to find a group of Trainee solicitor solicitors that I take lessons with one morning a week.
My advice to anyone thinking of applying for a training contract would be to look very closely at the departments within the firm, the type of work they do and their client base, and to decide whether any of these align with your own interests. I would also research the structure of the training contract itself, and whether you would be able to gain experience in those areas you are particularly interested in. Lastly, speak to as many people as you can within the field, whether it's at law fairs, networking events or through family and friends to try and get a feel for the culture at various firms and which seems like the right fit for you.
---
Firm Profile:

Approachability. Straight-talking. Thinking around corners. Performing as a team. The ambition and support to tackle the toughest legal issues in major industries and commercial centres around the world. This is what makes Hogan Lovells a top global law firm, both for our many prestigious clients and for our team of more than 2,500 lawyers, in over 45 offices across Africa, Asia, Australia, Europe, Latin America, the Middle East and North America.
We offer up to 70 places over two highly regarded summer vacation schemes and one winter vacation scheme. If you join us, you will be working alongside partners, associates and trainees for up to three weeks in key practice areas such as corporate, finance and litigation. You will experience the role of a trainee first-hand through drafting documents, attending meetings, doing legal research and where possible, attending court. Your hands-on learning will be complemented by tailored workshops, discussions and social events – giving you the chance to experience the best of all worlds.
We also hold one and two-week spring vacation schemes in April for first and penultimate year law students and three open days for first year law students in March, April and July each year.
​
Our two-year training contract is split into four six-month periods of work experience known as 'seats'. As a trainee solicitor, you will move around four different practice areas during this time to gain as much experience as possible: two of your seats will be in our corporate and finance groups, and another in one of our litigation teams. You will also have the option of spending time in the second year of training on secondment to one of our international offices or to the in-house legal team of a major client.
For more information, including the dates and application deadlines, please visit our website:
www.hoganlovells.com/graduates
KEY DATES AND DEADLINES – 2015/16
Winter Vacation Scheme (for final year non-law students and graduates)
* 7 - 18 December 2015
Applications open on 1 October 2015
Application deadline: 6 November 2015


Spring Vacation Scheme (for first year law students)
* 4 - 8 April 2016
Applications open on 1 October 2015
Application deadline: 12 February 2016


Spring Vacation Scheme (for penultimate year law students)
* 4 - 15 April 2016
Applications open on 1 October 2015
Application deadline: 15 January 2016
First Year Open Days (for first year law students)
* 23 March 2016
* 20 April 2016
* 6 July 2016
Applications open on 1 October 2015
Application deadline: 12 February 2016
Summer Vacation Schemes (for penultimate year law students)
* Summer 1: 20 June – 8 July 2016
* Summer 2: 18 July – 5 August 2016
Applications open on 1 October 2015
Application deadline: 15 January 2016
Training Contracts (for law and non-law students and graduates)
Applications open on 1 October 2015 for training contracts commencing in February and August 2018.
Application deadline for non-law students and graduates: 31 March 2016 Application deadline for law students: 31 July 2016
Powered by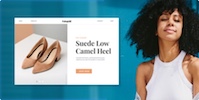 Create your own unique website with customizable templates.