Jones Day Question Time
Wednesday 6 October 2016 – 6pm
Clink Cellar Bar, 40 Warwick St, Leamington Spa CV32 5JS

In London, our trainees work on truly global transactions, thrive on early responsibility, and develop as lawyers fast. We recruit to retain. Nearly half our London partners trained with the Firm.

To learn how you can experience our unique, non-rotational training on a work placement at our elite, global law firm, join our lawyers at our interactive Question Time and informal networking event.

ALL WELCOME
Sign up: Via MyAdvantage

Jones Day is one of a handful of truly global law firms. Our 2,500 lawyers across 44 major business and finance centres worldwide address the most demanding and complex global matters. As leaders in cross-border M&A and global disputes, we look for exceptional individuals who want to work on global deals, be challenged on an international level, and can become partners of the future, not just train with us.

The Jones Day Way of training is different to the traditional "seat" system operated by most City of London firms. Trainees share their own office with another trainee and undertake work from all departments, with any partner or team, throughout their two year training period. Because they do not move department every six months, they don't miss the end of deals or trials they have worked on.

You don't need a background in law. Over half our trainees are non-law graduates and many have postgraduate degrees in disciplines other than law.

Jones Day's two-week Winter, Spring or Summer placement schemes, from which we expect to recruit nearly all our September 2019 trainee starters, will give you an honest insight into our training contracts. They will show you how we work in practice and give you a taste of what it's like to be a trainee at Jones Day.

Our application process is simple. No supplemental questions, psychometric tests, video interviews or assessment days. Apply online with a cover letter, CV and academic reference. Candidates are selected for interview with 2 partners. If successful, you attend one of our placement schemes.

Apply online from 1 September. We recruit on a rolling basis and places fill fast. http://www.jonesdaylondon.com

Stay in touch via our Facebook page: Jones Day UK Graduate Recruitment.
Powered by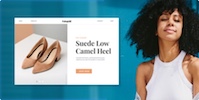 Create your own unique website with customizable templates.