Kaplan Law School offers highly regarded post-graduate law courses with excellent pass rates and a truly hands-on and proactive careers service.
Face-to-face tuition is key; our teaching model is based around small groups, which helps student learning as well as giving tutors more contact time with each student. Our tutors are all qualified lawyers with a proven track record in practice and legal education.
Selection process
At Kaplan we do not offer places simply to put bums on seats. Our selective admissions criteria ensure that all students on the course have a realistic chance of gaining a training contract or pupillage. Our 2013 employability rates reflect this: of our intending solicitors, 91% gained a training contract whilst consulting with our Careers Service.
Careers
Our Careers Service is run by a former graduate recruiter, so we know exactly what law firms are looking for. Students can make weekly appointments and never need to send off an application until it has been checked and is 100% ready to be submitted. When students get through to the next stage of the application process, they will be given mock interviews bespoke to the firm they are interviewing at.
We also offer you the following individual support:
· Guidance to which law firms or chambers you should make applications, taking into account your academics, achievements and skills.
· Skills analysis and how to highlight what sets you apart from the rest.
· Review of your applications and CVs for training contracts, pupillage, vacation scheme placements and mini-pupillage.
· Notification of legal career opportunities, including training contracts, pupillages and work experience.
· Notification of networking events such as presentations at law firms, Inns of Court and careers fairs.
· Help with any other careers-related issues you may have, including further study, alternative careers and volunteering.​
If you are a prospective student, book a 15 minute taster session with our team. It doesn't sound like much time, but we will be able to analyse your CV and applications and give you bespoke, realistic advice.
Events
At Kaplan Law School we run a wide range of events for prospective students. Our most popular events are the Summer and Winter Schools which take place in June and December each year.
They consist of a Solicitors' Skills Day and a Careers Day.
The Solicitors' Skills Day will introduce you to the skills regarded as essential to the everyday practice of a successful solicitor. The day usually includes a number of talks, with previous examples including workshops such as 'The Transactional Lawyer', 'Preparing to Negotiate' and 'Negotiating the Deal'. Feedback from our commercially experienced tutors is given throughout the day.
The Careers Day will give you all the advice you need to get your legal career off the ground, running through the life-cycle of graduate recruitment from choosing which firms to apply to, through to achieving the goal of a training contract.
To find out when our next Open Event is scheduled and book your place, visit our
events
page.
Powered by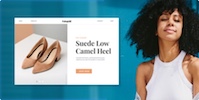 Create your own unique website with customizable templates.