King & Wood Mallesons is a new breed of law firm combining local depth with a global platform. Offering a different perspective to commercial thinking and the client experience, 2,700 lawyers across more than 30 international offices are working with clients every day to understand local challenges and navigate through regional complexity. With access to a global platform, we are providing commercial solutions and transforming the way legal services are delivered.
How do we do this? By focusing not just on what you want, but how you want it. Working in close partnership with clients, our relationships are built on delivering a market leading experience and providing access to deep legal insights and local connections, with the benefit of a global platform.
As the only firm in the world able to practise Chinese, Hong Kong, Australian, English, US and a significant range of European and Middle Eastern laws, we open doors and unlock opportunities for clients as they look to unleash the fullest potential of the Asian Century. Our ability to connect emerging opportunities, with market leading capability, is pushing the frontiers of what can be achieved - connecting Asia to the world, and the world to Asia.
Applications for Open Days, Vacation Schemes and Training Contracts now open. Please apply via the website!
Thanks
KWM | Graduates - United Kingdom
careers.kwm.com
King & Wood Mallesons is a new choice of law firm, bringing a fresh perspective to commercial thinking and client experience. Strategically positioned in the world ...
Powered by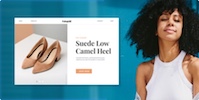 Create your own unique website with customizable templates.