Launching a career in the legal profession is no simple matter; it requires knowledge, planning, insight and dedication. If you do not follow the rules of the game, you are seriously diminishing your chances of success.
LawCareers.Net
is expressly designed to support and inform you as you work towards a legal career.
The site contains extensive editorial on the background to law, lawyers, types of firm and practitioner, as well as guides on different work areas, the recruitment process and timetable, plus news and features. Most importantly, there is a comprehensive directory of over 1,000 firms and chambers that are recruiting graduates. Make sure to sign up for MyLC.N, a free personal account that allows every user to efficiently and effectively manage his/her research. As a MyLC.N subscriber you will also receive our email newsletter, LC.N Weekly, a source of essential law careers information.
Events
Student Law Society Awards
The awards highlight and celebrate the great work that societies at campuses up and down the country do, and the fantastic events and opportunities that they create for their members. Your society committee will inform you when voting is open – please take part and put WLS in the running for an award.
http://www.lawcareers.net/Courses/StudentLawSocieties/Awards
CityLawLIVE
The CityLawLIVE careers conference is for talented students who want to learn more about how to build a fulfilling career as a solicitor in a City firm. The event offers a full day of advice and insight, plus the opportunity to network with partners and recruiters from an array of big name firms from the Square Mile. For the full programme, details of workshops and participating sponsor firms, please visit: http://www.citylawlive.com/
NationalLawLIVE
Launching this year, this one-day careers conference offers excellent candidates insight into what it's like to work in some of the United Kingdom's most prestigious national firms, plus the chance to network with representatives from these firms. Delegates will benefit from an immersive, full-day event looking at the economics of national firms, what they do, how a career might progress and the life of lawyers working in this sort of business. For the full programme, details of workshops and participating sponsor firms, please visit: http://www.nationallawlive.com/
NB The LawLIVE events are timed to maximise the benefit to students intending to apply for 2016 vacation schemes.
We hope that many WLS members (studying either law or non-law) will be keen to apply to one or both of the LawLIVE events. The application deadline is 30 October 2015.
Publications
The Training Contract & Pupillage Handbook
The handbook contains everything you need to know about becoming a lawyer in one book. It is available at the University of Warwick careers service.
http://www.tcph.co.uk/
The Beginner's Guide to a Career in Law
The guide offers a simple, accessible introduction to the different legal career options and how they work, with an emphasis on the fact that it's never too early to begin planning. It is particularly useful for first-year law students or non-law students considering embarking on a legal career.
http://www.lawcareers.net/BeginnersGuide/Intro
​
Best in Law
Our look at excellence in law includes profiles of award-winning firms and key factual information to benefit every candidate, as well as details on the skills, qualities and strategies required for success.
http://www.lawcareers.net/BestInLaw
Powered by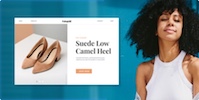 Create your own unique website with customizable templates.