Macfarlanes is a leading City Law firm. We are recognised for the quality of our work, not just in dealing with the full range of corporate and commercial matters, but in advising our clients on their private affairs. They trust our judgement and we are in a unique position to advise on their most complex matters, whilst at the same time remaining smaller than our competitors.
As advisers to many of the world's leading businesses and business leaders, we manage international matters in an effective and seamless manner. We give clients a single point of contact and co-ordinate advice across all relevant jurisdictions.
In short, we have a formidable and unique combination of expertise and culture; and we rely on remarkable individuals to shape the firm for the future.
Types of work
Our main areas of practice are in banking and finance; commercial; competition; corporate and M&A; corporate and regulatory investigations; data privacy; employment; financial services regulation; hedge funds; investment funds; IP and IT; litigation and dispute resolution; pensions; private client; private equity; real estate; restructuring and insolvency; and tax.
Who are we looking for?
We believe the strongest firm is achieved by choosing a mix of people – reflecting different styles so as to meet the needs that we – and our varied range of clients – will have in the future. We look for a rare combination of intellectual curiosity, character and drive. We are looking for ambitious trainees who will thrive on responsibility and challenge and who are ready to begin their careers on day one.
On joining you cannot expect to lose yourself in the crowd. There are fewer of us and you will be expected to play your part. Everyone's contribution counts.
Training Programme
A training contract at Macfarlanes combines hands-on experience with a first class education programme. There's no watching from the sidelines: training here means getting involved. You'll be working on real cases, doing real work for real clients. As a trainee you will complete four six-month seats in different areas of practice; typically it is one seat in corporate and M&A, two seats in either private client, litigation, commercial real estate or tax, and then a seat in one of our specialised practice areas within corporate. Support and guidance are, of course, vital and you will find your supervisor a valuable source of information and inspiration.
Training Contract vacancies for September 2017/March 2018: 27
Closing date: 31 July 2015
Vacation Schemes
Our vacation schemes are designed to give you a two-week snapshot of life as a trainee. You will be given as much hands-on experience as possible, enabling you to develop a real understanding of the firm's culture and our work. You might draft a letter and then work through the draft with a solicitor or trainee; or you might do some research on a live issue for a client. Alternatively, you may be taken to client meetings or to meet counsel.
You will spend each of your two weeks with us in a different department, working alongside a partner, solicitor or trainee. At the same time, you will undertake a mock transaction that will run for the duration of your placement.
Away from the work, the scheme has a strong social component. As well as the organised events, rounders with our trainees for example, or lunch with our partners, there are many opportunities to get to know people throughout the firm.
We offer a two-week Easter vacation scheme and two two-week summer vacation schemes.
Applications are welcomed from those who are in at least their penultimate year of a degree from any degree discipline, expecting to graduate or have graduated with a 2.1.
Vacation Scheme vacancies for 2015: 55
Closing date: 31 January 2015
Legal Practice Course (LPC)
All our trainees study the Legal Practice Course at the London Holborn branch of BPP Law School. You will study with those going to other firms during the compulsory elements of the LPC. You will also study a separate set of electives, designed for our trainees to take together so you are better prepared for work in our distinctive range of practice areas.
Sponsorship:
CPE/GDL and LPC fees paid in full and a £7,000 maintenance allowance.
Applications:
Please apply using our on line application form via our website at
http://www.macfarlanes.com/careers/trainee-solicitors.aspx
Powered by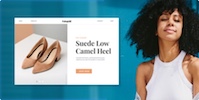 Create your own unique website with customizable templates.