Mooting
"Mooting is the oral presentation of a legal issue or problem against an opposing counsel and before a judge. It is perhaps the closest experience that a student can have whilst at university to appearing in court."
Mooting is a big part of what Warwick Law Society does and we are very proud to say that we have been awarded the LawCareers.Net Award for 'Best Mooting Activities' for last year's events - let's hope we can keep up the good work!

Members of the Law Society are strongly encouraged to take part in mooting: it provides an invaluable insight into life as a lawyer, improves advocacy, legal research and presentation skills, and is great fun! At the University of Warwick, Mooting is both a prestigious and popular part of the Law Society. Our three internal competitions ensure all members have the opportunity to moot, whether they are first time mooters or experienced advocates. For more experienced mooters during the academic year there are opportunities to moot for Warwick in national and international competitions. Take a look below to see what Mooting events will be running this year.
---
---
Demo Moot
A Demo Moot has been arranged to take place in Week 2 (Wednesday 14th October) so that new students can get a feel for how everything works and ask any questions they might have. This is also a great opportunity for second, third and fourth year students who have not had a go at mooting yet to see what it is all about - it's never too late to get involved!

We will also be publishing a comprehensive "How to Moot" Guide, detailing everything first-time mooters need to know, from bundles and skeleton arguments, to how to approach the case. The Master and Mistress of the Moots also provide a "How to Moot" workshop at the start of the academic year to help support first-time mooters with the etiquette and protocol of mooting, and answer any questions they have.

Every team that signs up for an internal competition at Warwick is assigned a Moot Mentor, who is an experienced mooter from the Mooting Sub-Committee. They can email their Moot Mentor with any questions or concerns that they have, and many students benefit greatly from this scheme.

Warwick Law Society Mooting Competition - sponsored by White & Case
The internal Mooting Competition takes place over the Autumn and Spring terms of the academic year. Every participant will have the opportunity to moot at least twice, after which point the competition becomes a "knock-out".
Previous years have allowed the very best mooters the opportunity to moot in front of lecturers and barristers in later rounds and finalists the fantastic opportunity to showcase their advocacy skills in front of an audience and a Supreme Court judge. In recent years the finalists have mooted in the Supreme Court building itself in front of Lord Mance, and the competition has been judged by Lady Hale.
First Year Mooting Competition - sponsored by CMS Cameron McKenna
In recent years, the Society's First Year and Erasmus student moot competition has grown in leaps and bounds. Due to take place in the Autumn term of the academic year and with finals judged by associates from Clifford Chance, the competition provides an excellent introduction to mooting for those who haven't experienced it before, and lays a foundation which allows students to compete on a level footing with more e
xperienced advocates in the Society's other competitions.
Commercial Mooting Competition
In 2015 we will be hosting Warwick's first Commercial Law mooting competition. This will give students the opportunity to moot on commercial law problems which will help develop both their advocacy skills and their commercial awareness. It will take place in the Spring Term and be open to second year students and above, and the final will be judged by experts in the field.
External Competitions
Warwick's best mooters have the chance to moot on behalf of their university, both on a national level and international level. Some of the national competitions that mooters from Warwick have taken part in include the NSLS National Mooting Competition, the International Criminal Court ('the Hague') Moot Competition, and the world's biggest moot competition, the Jessup International Law Competition. In 2014, we were very proud to win the Irwin Mitchell Medical Law Moot Competition and come joint first in the HLA National Moot Competition.

We also regularly compete in varsity moots – that is, one-off moots between teams of different universities. We have a long-standing fixtures against Cambridge and York, and we're looking forward to announcing three new varsities for next academic year. We are very pleased to say that we beat Cambridge in last year's Varsity Moot!
---
---
Resources
Powered by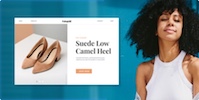 Create your own unique website with customizable templates.