Obiter Dicta
Conceived by Warwick Law Society, Obiter Dicta is an esteemed, bi-annual student publication which explores a multiplicity of topical issues in the legal sphere, encouraging students to moot an array of complex matters.

Our publication adopts a distinct career focus, and incorporates commercialism in the theme of each edition. Previous titles have included "Monopoly", "The Legal Olympiad", "The Legal Nexus: An Exploration of Law and Technology" and more recently "Law and Humanity." Past contributions have been wide-ranging and dynamic, including guest contributions from high-profile academics and careers insight from both the students and staff.

In the coming year, we are striving to make Obiter Dicta more reader-friendly and also increase the publication's appeal to both law and non-law students. We aim to have our first issue out by the end of Term One and are currently sourcing for contributions. If anyone is interested in contributing an article either as a student writer or in the form of a guest contribution, please contact either one of us.

Last year's editions of Obiter Dicta are available to view and download here:
---
Powered by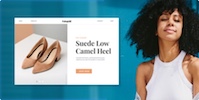 Create your own unique website with customizable templates.