BREAKING: For the latest news on this topic, see

here

.

The potential merger between the London Stock Exchange Group PLC (LSE) and the Deutsche Börse AG (DB) is one of the hottest topics for investors. Given the political tension that lingers over Europe in this period, it is clear that the deal is drawing attention not only because of its strategic relevance but also for the political implications and regulatory concerns that could spring from it.

With unfavourable movements in the LSE share price beginning mid-February, and growing rumours about a potential deal, an announcement was due pursuant to rule 2.2 of the UK City Code on Takeovers and Mergers. On 23

rd

February, the two exchanges declared that they are discussing an "all-share merger of equals", the key terms of which were specified a few days later by DB in a press release. At the time of writing, there is no certainty that any transaction will occur, but the proposed structure of the deal would entail the creation of a

holding company

domiciled in UK,

while the

LSE and DB

will retain their brand names, acting as subsidiaries that continue

to operate

their key businesses

in London and Frankfurt

. DB shareholders will own

54.4 % of the combined company while LSE shareholders will own the remaining 45.6 %. The "NewCo" would have a unitary board composed of equal numbers of LSE and DB directors, with Carsten Kengeter – current CEO of DB – as CEO and Donald Brydon – current Chairman of LSE – as Chairman of the new board.

Now that the offer period has officially begun, the so-called "put up or shut up" rule kicks in. Deutsche Börse is now required, by no later than March 22, to announce a firm intention to make an offer or to step back and refrain from another offer for the next 6 months. Meanwhile, other big exchanges could step in and start a takeover battle with uncertain outcomes. The International Exchange Inc. (ICE) – the owner of the New York Stock Exchange – has already showed its interest and now must make an offer for LSE no later than March 29.

There is a strong rationale behind this transaction, but this is not the first attempt to tie the knot for LSE and DB: with previous failures in 2000 and 2004. The deal, which currently has an estimated value of more than £20bn, aims to achieve substantial synergy between the key businesses of the two exchanges. This means creating extra revenues and higher trading volumes, cutting costs and implementing a common technology platform for every line of business. The parties revealed that one of the key points of the deal is the creation of a pan-European central clearing counterparty (CCP) for derivatives. This aspect is also extremely important because the EU Commission, which is currently working with the US Commodity Futures Trading Commission (CTFC) in order to establish a common approach to the regulation and supervision of global derivatives markets, has recently adopted a new set of rules that will require certain over-the-counter (OTC) derivatives to be cleared through CCPs. Hence, the goal for LSE and DB is to become more attractive in the eyes of customers by lowering costs and capital requirements for their trades. It's a move that could reward the parties with a competitive advantage: a key element in every successful M&A transaction.

In the turmoil that is currently characterizing the EU political scenario, establishing a bridge between Frankfurt and London could amount to a much needed political sign. There are, however, a number of potential obstacles along the way.

The first one is related to regulatory concerns. Due to the fact that the merger will amount to a concentration in the Community, EU regulators will assess if the deal could give rise to competition issues or impose excessive systemic risks on the financial system as a whole

. The head of the Minneapolis Federal Reserve, Neel Kashkary, recently stated that banks are still 'too big to fail' and that they are as dangerous as 'nuclear reactors': given the enormous amount of derivatives traded and their complexity, this metaphor fits also for CCPs.

The second big concern is related to the possibility that the UK might leave the EU as a result of the referendum scheduled for June. It is difficult to assess what impact a "Brexit" could have in areas such as UK trade, labour, or immigration. Nevertheless, it could adversely affect the creation of a truly integrated European capital market. As former minister Alan Johnson declared, leaving the EU could amount to a leap in the dark for Britain. This issue and the uncertainty that stems from it, which will last until the vote (if not beyond), is so pressing that the parties have explicitly appointed a "Referendum Committee", with advisory tasks on this political risk. Right now, the only certainty is the high volatility that markets will face over the coming months.

Author: Marcello Tumino
Course:

LLM International Corporate Governance and Financial Regulation

"ROSS: Your brand new super intelligent attorney" reads the website tagline. Even five years ago, this might have seemed like something from the pages of I, Robot rather than a real service implemented by the likes of Dentons and Latham & Watkins. And yet here we are.
Built on IBM's Watson technology, ROSS is a powerful research tool, sifting through an entire corpus of law at the rate of 800,000,000 pages a second. It highlights new developments in the law, suggests related readings and, most crucially, answers any questions in natural English. ROSS doesn't need to be programmed like traditional digital technology – it learns in real time, a cognitive system. Its neuromorphic IBM Watson base has been used in everything from ontological treatment to wine preference calculation, and now it's gone to law school, thanks to a team at the University of Toronto. Andrew Arruda, one of ROSS's creators, had this to say:
"We think this is coming to the perfect market at a perfect time. There's been a huge shift in the legal industry. Lots of law firms are open to changing their processes because there's more pressure from the client side to become cost-efficient with billing."
But could ROSS do away with legal researchers, or even lawyers?
A recent Altman Weil survey shows that 47% of the targeted law firm leaders believe such technology could replace paralegals within 5-10 years. First year associates weren't safe either, with 35% believing them to be ultimately replaceable. So it's definitely possible. And it would certainly be good news for law firms and their clients if ROSS could cut out the grunt work. Legal research costs countless billable hours, something Richard Susskind blasted firms for in a recent speech at the University of Southampton:- "The law is no more there to provide a living for our lawyers than ill health is there to provide a living for doctors. It's not the purpose of the law to keep lawyers in business". And whilst some firms have tried to counteract this by outsourcing to special administrative offices in India or Belfast, ROSS could be a far more efficient solution.
So certainly, ROSS brings a useful addition to the legal arsenal, and we might well see it cutting out those in the research-end of the profession. But lawyers don't have anything to worry about just yet. Deep content analytics is all well and good, but that is all ROSS has to offer for the time being. The technology is still very much in its infancy, and the human element that makes solicitors such trusted business advisers may never be reproduced. Not artificial intelligence in its truest sense, then, but augmented intelligence, as Kyla Moran of the IBM Watson Group put it at the recent ILTACON 2015 conference.
IBM's second president, Thomas Watson Jr., once said "Our machines should be nothing more than tools for extending the powers of the human beings who use them." And that seems to sum ROSS up quite well. As the practice of law finally begins to take steps into the modern world, only time will tell what other exciting advancements lie in store.


Author: Chris Llyod
​Course: Law (LLB)

​China's phenomenal economic expansion needs no introduction. As such, it comes as no surprise that international law firms remain keen to expand into the People's Republic of China (PRC), enticed by an $8.2trillion economy which continues to expand four times faster than that of the USA, as well as a decision to implement the rule of law by 2020. At a recent City Law Presentation at Macfarlanes LLP, when asked about the matter, Senior Partner Ian Martin was unconvinced. "Money is more often lost pursuing China", he stated, going on to discuss the different attitudes toward legal services held in the East. However, neither can we ignore China, noted another partner of the same firm, Paul Davies, a few years earlier. The question to be answered then is, why does China remain so seemingly impenetrable to international law firms, and is there any potential for that to change in the future?
At the heart of the matter, it is important to bear in mind that China's legal sector has simply not developed to the same standard as in the West. Since permitting private firms in 1992, and despite foreign involvement for over a decade, there has been limited development – legal services create about $7.6billion of revenue annually, or 0.1% of total GDP, in contrast to major European countries such as the UK where they make up 1.8% of the GDP. The interest in business globalisation is certainly in place, seen through ever-increasing outgoing investment, but lack of development remains one of the main challenges going forward, leading as it does to inexperienced Chinese investors and questionable scope for expansion. This will require a slow process of change and education. "Those types of things you cannot change in one day" said John Huang, MWE China Law Offices Managing Partner.
Of course, one cannot ignore recent successes in China. Last week, Dentons announced a decision to merge vereinwith China's largest firm, Dacheng, the biggest global legal merger in the PRC since King & Wood's unprecedented 2012 merge with Australian firm Mallesons Stephen Jaques. The resulting 6,600-lawyer powerhouse is 50% larger than any other firm in the industry, and will provide an intriguing test case as to whether law firms from totally different legal systems can merge successfully and profitably. However, this news comes in sharp contrast to a disappointing failure, the telling withdrawal of American firm Fried, Frank, Harris, Shriver & Jacobson LLP from the region, in what chairman Dave Greenwald described as a "difficult but necessary decision".
Such a diverse spectrum of success and failure within a week is a natural consequence of a deeply competitive country with 170 international firms and 19,000 Chinese firms all vying for market space, where even the massive Dacheng Dentons merger will occupy a mere 1% market share. Perhaps just as challenging to business relations as the sheer number of legal service providers is Chinese executive attitudes to attorneys – seeing them as rather an overpriced necessity than a trusted legal adviser, which creates bidding wars where cheap, mechanical, usually inferior providers are likely to lure the most clients, rather than any concept of loyalty. The situation is even less forgiving as a foreign attorney, who outside legal matters pertaining to investment in China have their involvement restricted harshly, completely denied access to domestic PRC law, and in all sectors not even allowed to appear in court nor represent clients. Negotiations are difficult, and often hampered by the language barrier, with many Chinese opting for spoken fluency than technical legal brilliance. Regulations are no more lenient vice versa, with Chinese lawyers wanting to work for foreign firms required to surrender their PRC law licences. Even opening multiple offices as a foreign firm is strictly regulated in Chinese law, requiring a three-year gap between each subsequent opening. Finally, there is a fairly immense tax burden targeted at foreign lawyers, combining business tax, income tax, and personal income tax into a savage ~45% tax rate. All these factors lead to some fairly bleak statistics, as U.C. Berkeley found in a recent study that international practices' Chinese firms typically have no more than 11 lawyers and account for <5% of such practice's total revenue.
Manifestly then, China is comfortably among the greatest challenges international law and business relations has to face. An underdeveloped yet oversaturated environment, diametric legal systems, harsh attitudes to lawyers foreign and domestic, the language barrier, along with a slew of regulatory restrictions provide preclusions cultural and legal. The legal world watches the developments hereinafter with rapt interest.
Powered by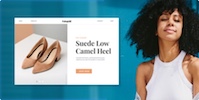 Create your own unique website with customizable templates.