​China's phenomenal economic expansion needs no introduction. As such, it comes as no surprise that international law firms remain keen to expand into the People's Republic of China (PRC), enticed by an $8.2trillion economy which continues to expand four times faster than that of the USA, as well as a decision to implement the rule of law by 2020. At a recent City Law Presentation at Macfarlanes LLP, when asked about the matter, Senior Partner Ian Martin was unconvinced. "Money is more often lost pursuing China", he stated, going on to discuss the different attitudes toward legal services held in the East. However, neither can we ignore China, noted another partner of the same firm, Paul Davies, a few years earlier. The question to be answered then is, why does China remain so seemingly impenetrable to international law firms, and is there any potential for that to change in the future?
At the heart of the matter, it is important to bear in mind that China's legal sector has simply not developed to the same standard as in the West. Since permitting private firms in 1992, and despite foreign involvement for over a decade, there has been limited development – legal services create about $7.6billion of revenue annually, or 0.1% of total GDP, in contrast to major European countries such as the UK where they make up 1.8% of the GDP. The interest in business globalisation is certainly in place, seen through ever-increasing outgoing investment, but lack of development remains one of the main challenges going forward, leading as it does to inexperienced Chinese investors and questionable scope for expansion. This will require a slow process of change and education. "Those types of things you cannot change in one day" said John Huang, MWE China Law Offices Managing Partner.
Of course, one cannot ignore recent successes in China. Last week, Dentons announced a decision to merge vereinwith China's largest firm, Dacheng, the biggest global legal merger in the PRC since King & Wood's unprecedented 2012 merge with Australian firm Mallesons Stephen Jaques. The resulting 6,600-lawyer powerhouse is 50% larger than any other firm in the industry, and will provide an intriguing test case as to whether law firms from totally different legal systems can merge successfully and profitably. However, this news comes in sharp contrast to a disappointing failure, the telling withdrawal of American firm Fried, Frank, Harris, Shriver & Jacobson LLP from the region, in what chairman Dave Greenwald described as a "difficult but necessary decision".
Such a diverse spectrum of success and failure within a week is a natural consequence of a deeply competitive country with 170 international firms and 19,000 Chinese firms all vying for market space, where even the massive Dacheng Dentons merger will occupy a mere 1% market share. Perhaps just as challenging to business relations as the sheer number of legal service providers is Chinese executive attitudes to attorneys – seeing them as rather an overpriced necessity than a trusted legal adviser, which creates bidding wars where cheap, mechanical, usually inferior providers are likely to lure the most clients, rather than any concept of loyalty. The situation is even less forgiving as a foreign attorney, who outside legal matters pertaining to investment in China have their involvement restricted harshly, completely denied access to domestic PRC law, and in all sectors not even allowed to appear in court nor represent clients. Negotiations are difficult, and often hampered by the language barrier, with many Chinese opting for spoken fluency than technical legal brilliance. Regulations are no more lenient vice versa, with Chinese lawyers wanting to work for foreign firms required to surrender their PRC law licences. Even opening multiple offices as a foreign firm is strictly regulated in Chinese law, requiring a three-year gap between each subsequent opening. Finally, there is a fairly immense tax burden targeted at foreign lawyers, combining business tax, income tax, and personal income tax into a savage ~45% tax rate. All these factors lead to some fairly bleak statistics, as U.C. Berkeley found in a recent study that international practices' Chinese firms typically have no more than 11 lawyers and account for <5% of such practice's total revenue.
Manifestly then, China is comfortably among the greatest challenges international law and business relations has to face. An underdeveloped yet oversaturated environment, diametric legal systems, harsh attitudes to lawyers foreign and domestic, the language barrier, along with a slew of regulatory restrictions provide preclusions cultural and legal. The legal world watches the developments hereinafter with rapt interest.
Powered by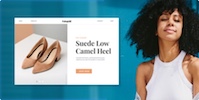 Create your own unique website with customizable templates.