Two things that are very important to us are looking out for students and helping the community.

With 10 well-established projects, Warwick Law Society's Pro Bono offering continues to be successful in enabling our members to get involved in projects that directly benefit the local community as well as those that have international impact. We encourage our members to get actively involved with at least one Pro Bono project during their time at Warwick. One of the most important reasons to take up Pro Bono work is its relevance to today's society; legal aid cuts have meant that access to legal advice is beyond the reach of many. However, benefit to the community is not the only advantage of Pro Bono work. Involvement significantly improves a student's profile in the job market as it shows commitment to being a Lawyer. Moreover, through Pro Bono work you can demonstrate skills valued by employers, such as interpersonal skills, team-work and research.

Our Academic & Welfare Officer is on hand to ensure that students have resources available to them which can make their lives a little bit easier! For example, we host an annual book sale so that students have the opportunity to sell old textbooks as well as buy the ones they need for a much lower price, and we run a mentoring scheme with the support of Allen & Overy so that new students have a mentor to talk to about any concerns be they academic or otherwise.
Powered by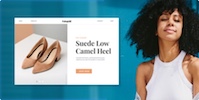 Create your own unique website with customizable templates.