Pro Bono Projects
Below you will find a list of the Pro Bono projects running throughout this academic year as well as the contact details for the project leaders for each one:
1 | Death Penalty Project

Volunteers on this project support American attorneys and UK human rights charities defending men and women on Death Row across the world by undergoing a variety of legal tasks.

PROJECT LEADERS:

Becky Duffell

and

Cara Sylvester

2 | The Women's Project

An initiative that aims to raise awareness of sexual abuse and domestic violence issues and concerns, through campaigning, talks and fundraising events in aid of Coventry Rape and Sexual Abuse Centre.

PROJECT LEADER:

Beatriz Veiga da Silva and Ikepo Abiru
3 | Law Trek

This is an opportunity for Warwick Law students to give students in surrounding secondary schools an insight into the journey of becoming a lawyer through a series of Q&A's and workshops.

PROJECT LEADER:

Angela Li

and

Stefny Premkumar

4 | You*th Inspire

This project aims to inspire the youth of today's society and encourage them to see the role that they can play in making the world a better place for everyone through a series of local charity collaborations and topical issues. Keep up do date with the project on

Facebook

.

PROJECT LEADERS:

Elizabeth Turland

and

Megan Ong
5 | St Oswald's Community Advice Centre

The centre advises on a broad range of difficult issues including personal welfare and government services amongst other socio-economic and political concerns. Volunteers help solve each client's unique case by providing quality and effective advice, combining their own experiences with those of advisers from the Birmingham Tribunal Unit.

PROJECT LEADERS:

Ana Maria Fleaca, Charlotte Bourne

and

Emma Buchanan

6| Warwick Women for Women International

This charity directly sponsors women from war-torn countries to rebuild their lives by enrolling them in the program. It offers them financial assistance, emotional support and the tools and resources necessary to regain stability and self-sufficiency. Keep up to date with the project on

Facebook

.

DIRECTOR:

Doyin Adekulne

PROJECT LEADER:

Teesta Bhandare
7 | Restless Beings

As an international human rights organisation, Restless Beings works with some of the most marginalised communities in the world seeking to facilitate sustainable change. A medium of creativity and arts is used to make charity and human rights issues accessible to all.

PROJECT LEADERS:

Quynh Luong

8 | Bar Pro Bono Unit

Running concurrently with LawWorks, this independent charity unit annually hosts a national competition amongst the UK's best law schools to raise funds for this renowned unit. Find out more on

Facebook

.

PROJECT LEADER:

Annabel Pemberton
---
Key contacts
Powered by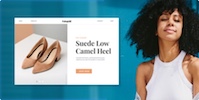 Create your own unique website with customizable templates.