Academic
Book sale

Our book sale will take place on 12th and 13th October. You can drop your books off to sell the first day and buy books the following day.

Module Guide

We will produce a module guide, which will be released in the middle of term 2, to help you pick your modules for the next academic year.

Academic sessions

Throughout the year we will hold several student-led academic sessions to provide you with first hand advice on how to succeed in law essays and exams. We will be holding four sessions: Essays, Property January Exam, First Year Summer Exams and Second Year Summer Exams.
Welfare
The Law Society also runs a number of events aimed at improving the welfare of students. We will be hosting a Brunch on Saturday 28th November where you will be able to meet students in different year groups over some tea, cake and pastries in Curiousitea. We have also organised a couple of fun charity events for students to get involved with! On Saturday 18th February we will be hosting an event to raise money for Sports Relief - bringing back the events of school sports days, including egg and spoon races, sack races, etc. Following last year's successful Major Series Obstacle Course we will be organising a charity run to raise money for Make-a-Wish Foundation in Term Two.
Our biggest welfare initiative is the Allen & Overy Mentoring Scheme - click on the link below for more details.
Allen & Overy Mentoring Scheme

You can sign up to our mentoring scheme as a mentor or mentee. It's a great way to get to know students from across all year groups.

First Year Hub

Keep up to date with the 'First Year Blog' by the Law Society's First Year Representatives. Elections for these positions will take place in Term One!

Postgraduate Hub

Keep up to date with the 'Postgraduate Blog' from out Postgraduate Representative. Elections for this position will take place in Term One!
---
Powered by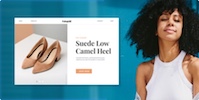 Create your own unique website with customizable templates.