Careers Sub-Committee
The careers sub-committee are here to give you advice on career opportunities within different areas of
law and are responsible for the events listed; these will take place in term two and more details will be released in due course.
The sub-committee consists of:
Rohan Hope (Media, Intellectual Property and Technology Law)

Shaili Desai (Family Law)

Daniella Kirwan (Human Rights Law)

Lauren Buckmaster (Property Law)

Josh Rioda (Criminal Law)

Jude Farah (Medicine Law)

Bumade Agbaje (Commercial Law)

William May (Commercial Law)
To
contact them, please email
warwicklawsoc.careers@gmail.com
.
Commercial

Commercial law is to do with the legal side of business transactions and disputes. As a commercial lawyer you could be helping a company claim damages for a trademark infringement, or assist a company in an acquisition of another business.




Medical

Working in healthcare law involves working for and advising healthcare organisations. Clinical negligence and personal injury lawyers work with defendants or claimants as a result of an accident or flawed medical treatment.

Property

There are mainly two types of property lawyers, those working in commercial property and those working in residential property. Regardless of which type you are interested in, our property law event will be a great opportunity to understand the law that underpins the real estate market through a site visit.

Family

Family law work encompasses marriage, divorce, civil partnerships and cohabitation as well as children-related issues, such as child arrangements, abduction and adoption.

Criminal

Criminal law provides the opportunity to work within the criminal justice system, advising and appearing on behalf of both the defendants and the prosecution.






Human Rights

Human rights is a challenging and controversial area of law and a career in this field can be extremely rewarding. Our event will give you an insight into the opportunities available in human rights law.
Powered by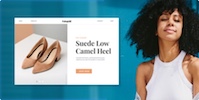 Create your own unique website with customizable templates.