Taylor Wessing is a leading international law firm where you can move your career forward, faster. We are looking for the trusted advisors of tomorrow who can think creatively, be proactive and stay close to our clients and identify and deliver innovative solutions that help their businesses grow. Our clients include large and medium size, private and public companies, financial institutions, professional service firms, public sector bodies and wealthy individuals. Our focus is on the sectors that we believe are the industries of tomorrow: energy; life sciences; private wealth; technology; media and communications.
People are our business. We take time to get to know each other, communicate openly and work collaboratively as one firm. We build successful relationships that span international boundaries and legal disciplines. It's how we deliver outstanding results for our clients.
We are experts in providing a seamless, high quality service to global clients across many jurisdictions. Combining a pan-European network with a strong presence in the Middle East, India, China and North America, we are the leading firm for inward investment from North America and experts in IP protection and enforcement rights across the globe. That's why we advise half of the world's top 100 brands.
Main areas of work
We offer industry-focused advice and in-depth sector experience by grouping together lawyers from different legal disciplines including: banking and finance; capital markets; copyright and media law; corporate; commercial agreements; construction and engineering; employment and pensions; EU competition, IT and telecoms; litigation and dispute resolution; patents; planning and environment; private client; projects; real estate; restructuring and corporate recovery; tax; trade marks and designs.
Trainee profile
We look for people with a minimum of ABB grades at A-level and a 2:1 degree in any discipline.

You'll need to be a team player with the communication skills to build vibrant relationships with our clients. You'll have the energy, ambition and creativity to take early responsibility and have a real impact on our business and our clients' business. You'll also be committed to a career in law, with a genuine drive to learn and explore new boundaries.
Training environment -
Apply now
Our award winning training programme (lawcareers.net best trainer – large city firm 2014) combines the in-house Professional Skills Course with six-month seats in four different practice groups, including one contentious seat and one in our corporate or finance areas.
Working closely with partners and associates on high-quality work from the outset, you'll get regular support and feedback every step of the way to align your career to the growth and needs of the firm and our clients. There are also secondment opportunities to our clients.
Vacation schemes -
Apply now
Our vacation schemes are designed for you to experience life as a trainee solicitor in a uniquely innovative City law firm. You'll spend two weeks in two different practice groups gaining first-hand experience under the supervision of associates and partners.
To be considered for our award winning opportunities, if you are a penultimate year law or non-law finalists, please submit an application online at
http://graduate.

taylor

wessing

.com/
Open days –
Register attendance
If you are a penultimate year law or non-law finalist we would like to invite you to an open day in our London office on 7
th
November, 17
th
November or 27
th
November. During the day you'll have the chance to learn more about the firm by networking with trainees and lawyers, attend skills sessions and take part in a business game where you could win a week's work experience.
Powered by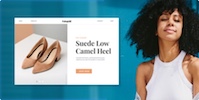 Create your own unique website with customizable templates.