Overview

Watson Farley & Williams is an international law firm dedicated to client care, legal excellence, industry focus and investment in its people. The firm is highly respected for its expertise in key sectors, including energy, maritime, natural resources, real estate and transport. Expert in managing complex cross-border transactions and disputes, our skilled legal teams deliver valued advice for corporations, entrepreneurs, funds, financial institutions, and governments.

The success of Watson Farley & Williams rests with the total commitment, quality and expertise of our people. Unashamedly ambitious, the next generation of talent will help drive our continued growth. Our trainees are entrusted with real responsibilities from the moment they join, which means making an impact early on in their careers.

Our Training Contract

Our two-year training contract differs from many other firms. With us you will gain valuable insight from six four-month seats including a guaranteed international secondment to one of our offices with an English law practice; Paris, Athens, Hamburg, Bangkok or Singapore.

The secondment is an integral part of our six seat training contract. We are one of only a small number of firms to offer this opportunity to each and every trainee. The experience our trainees gain by undertaking this secondment is invaluable for their own development as is the opportunity to network across the firm, building contacts for the rest of their careers.

We recruit 18 trainees each year; the current starting salary is £41,000 increasing to £45,000 in the second year of the training contract.
To apply for our training contract please do so by 31st July 2016.

Vacation Programmes

Our vacation scheme is the best way to really familiarise yourself with WFW. The two-week placements are at our London office, either at Easter or during the summer. They give us a chance to get to know you, and you a chance to experience the firm in more depth.

To appreciate first-hand the kind of work trainees undertake day to day, you will work with Associates and Partners in one of our core practice groups for the whole period. To complement this focus on one area, you will also participate in a variety of training and social events designed to give you a good feel for the firm.

The dates for our 2015 vacation scheme placements are:
7th March – 18th March 2016, 13th June – 24th June 2016 and 11th July – 22nd July 2016
To apply for our vacation schemes please do so by 31st January 2016.

The Application Process

Although there is no typical WFW trainee, there are certain qualifications, skills and traits that we look for. You will need a 2.1 or above – or predicted if you haven't yet graduated. We also ask for at least ABB – from A-level results, 34 points from IB or their equivalent if you have taken other qualifications.

As well as academic achievement, we particularly value applicants with clear initiative, drive and a curiosity to learn more about the sectors we work in. These are all qualities you will have the chance to demonstrate at one of our assessment centre, as part of the application process.

If you are successful at the first stage of your vacation scheme application, we will invite you to a one-day selection event at our London offices in January or February. The day is focused on a client scenario and is designed to measure your analytical and problem-solving ability, as well as your written and organisational skills.
​
It is also an opportunity to look around our offices, meet current trainees and gain a general understanding of the firm. If you don't apply for a vacation scheme, but instead apply in the summer for the training contract and are successful at the first stage, we will invite you to an assessment centre during August.

Powered by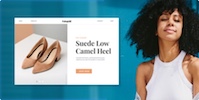 Create your own unique website with customizable templates.